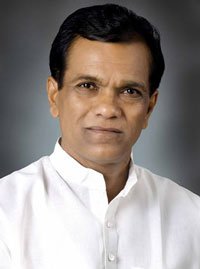 Shri. Dhrupatraoji Sawale
President, DBGVF, Buldana and
Ex-MLA, Maharashtra State
We appreciate your interest in the Rajarshi Shahu College of Pharmacy (RSCP) at Dwarka Bahuddeshiya Gramin Vikas Foundation (DBGVF). Global recognition and contributions to national development are at the core of RSCP's vision and mission. The DBGVF offers diploma, undergraduate, postgraduate and doctoral courses. I am certain that you will discover a course that both satisfies your needs and aids your future career goals.
Your selected disciplines will be well-versed in RSCP. In addition to providing you with the most comprehensive theoretical education available, our courses help you get practical experience via hands-on training and tutorials.
At RSCP, we support the comprehensive and all-encompassing growth of young minds. I have no doubt that your stay here will be worthwhile.
I am convinced that you will be a vital member of the RSCP community of emerging stars. We are excited to have you join the RSCP team.