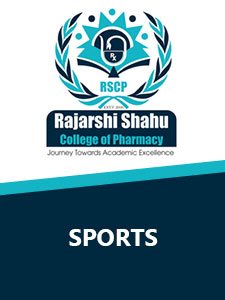 Sport Policies
Total area
Sufficient area is covered by sports and fitness centers in our college which comprises of ground, volleyball court and gym. One will never find this area without any student playing on it apart from college hours and night.
Games played
This area is not only used for specific outdoor sport activities like volleyball, cricket, badminton, kho-kho, kabaddi, disk throw, jevelin throw, shot put etc., but also for indoor sports activities like carom, chess and table tennis etc,
Encouragement for health and fitness
Health related physical fitness activities like running, jogging, walking, Yogic Asanas. Such activities refreshes our students helps them in academics as well upgrade their marks. Physical education awareness is being important to maintain the physical health, this practice is also carried out in our college campus. Interested students use Gym for fitness and sports performance.
Sports competitions and tournaments
Students also participate in intercollegiate interuniversity sports tournaments and university youth festivals for which they practice in campus itself within available sports facilities. Students are encouraged to play by supporting outstanding players with good quality equipment's. Occasional Events like Yoga Day, National Sports Day are celebrated. Annual sports events are organized every year and celebrated.
 Student's sports council
Student's sports council is also established and renewed every year under the guidance of Sport In charge. Interested students are participated under the guidance of Sport in student's sports council.
Aid for Sports Equipment
Sports equipment is necessary for players for regular practice, sports competitions, training and developing liking for sports among students. Institute is implementing financial assistance for the development of sports facilities, construction of gym and advanced equipment of exercise. It is necessary that institutions will procure the equipment required.
Sports: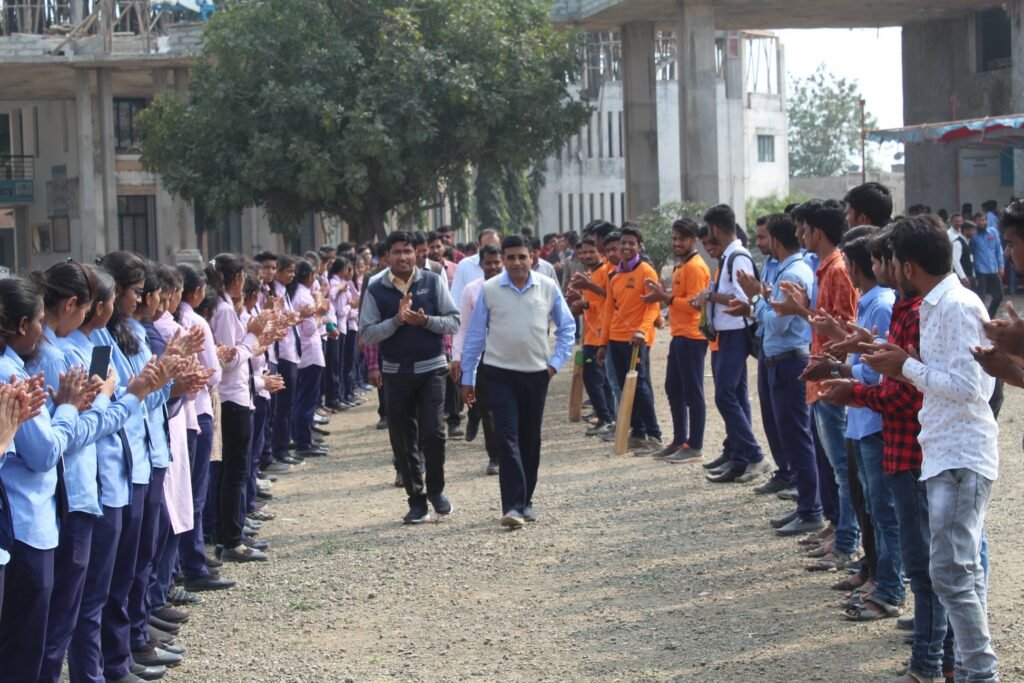 Held during 8th February 2020 to 16th February 2020 (08-09, 15-16 February 2020) under the banner of "SPANDAN 2020".
List of winners in annual sports & games competitions  2019 -20
S = Singles, D= Doubles, /B/M = B. Pharm , M. Pharm
Sr. No.
Name of the Events
Winners
Runner
A
Group Event
Boys
Girls
Boys
Girls
1
Disk Throw
Sachin Patalit (Final)
 Kalyani P. Kathole (TY)
Rohit Pawar (Final)
 Meena Chanda (SY)
2
Jevelin Throw
Rohit Pawar (Final)
Harshada Kanadje (Final)
Rushikesh N. Deshmukh (TY)
Meena Chanda (SY)
3
Shot Put
Rahul Rathod (Final)
Kalyani P. Kathole (TY)
Mahesh Mahajan (Final)
Rashmi Mahajan (TY)
4
Throwball
NA
B PHARM FINAL
NA
B PHARM SY
5
Volleyball
B PHARM FINAL
NA
B PHARM SY
NA
6
Tug of war
B PHARM SY
B PHARM TY
B PHARM FINAL
B PHARM SY
7
Cricket
D PHARM FY
B PHARM FINAL
B PHARM SY
B PHARM FY
List of winners in annual sports & games competitions  2019 -20
S = Singles, D= Doubles, /B/M = B. Pharm , M. Pharm
Sr. No.
Name of the Events
Winners
Runner
A
Indoor Game
Boys
Girls
Boys
Girls
1
Carom (S)
Swapnil Jadhav
 
Manish Waghole
 
2
Caram (D)
Tauqeer Ahemad, Anas Shaikh
Ankita Bedarkar Priyanka Bhagat
Sanjay Lothe Vaibhav hinchole
Manasi Sapakal,  Vrunda Pandit
3
Chess (S)
 
Vaishnavi Bhusari
 
Namrata More
4
Table tennis (S)
Aditya Gawande
Apoorva Gobare
Sanjay Lothe
Vaishnavi Mankar