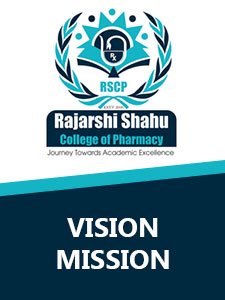 Vision, Mission and Quality Policy
Our Vision is to develop optimistic, dedicated, endowed and ethical pharmacy professionals to accomplish healthcare needs of the society.
Our Mission is to impart high quality technical education and training that facilitate students to acquire in-depth knowledge, skill and expertise in the field of healthcare profession to serve society at large.
Our Quality Policy: We are committed to produce technically sound and ethical graduates with academic excellence to serve the society through holistic teaching, research, training and creative working culture.